It's Summer time in case you haven't noticed and that means dragging out the summer clothes and even better, deciding what to pack for the holidays. Since Phoebe started school a lot of her pretty dresses don't see the light of day, but now that the Summer holidays are looming large I can look forward to seeing them on her again. The problem is, she keeps on growing, dammit! Some dresses can still work they're just a bit shorter, some might work as a long top, but some just have had their day. Trends move on but there are always a few stalwart girls summer fashion trends that just keep on coming back every year. Here's what I've noticed are all over the shops this year and will still be popular in years to come.
Tropical fashion for girls
Have you noticed that pineapples are everywhere? It's all part of the tropical trend, and kids fashion is no exception. From swimming costumes to adorable tropical dresses for kids, you'll find you can mix and match the tropical theme and it will always be in style. Here's some examples.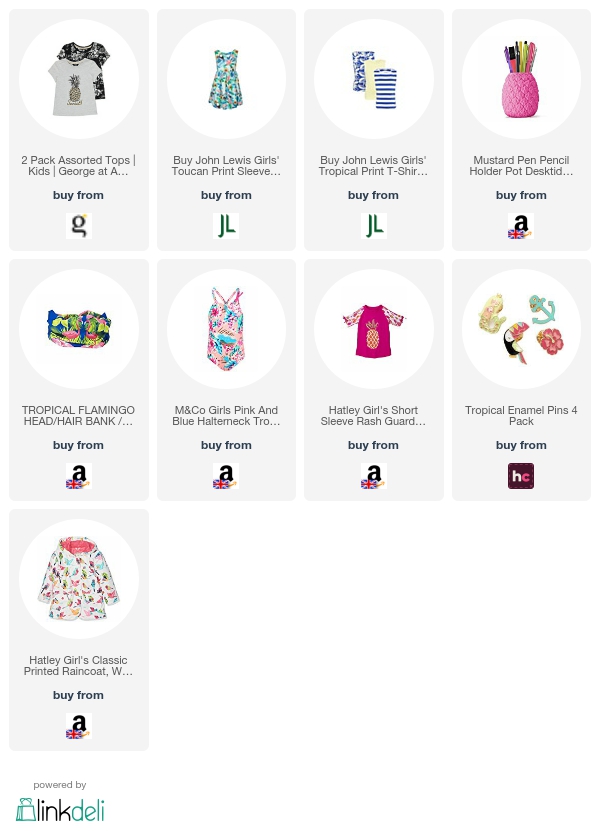 Floral summer fashion for girls
Flowers will always be in style and particularly in spring and summer, girls love flowers and they symbolise innocence and purity in our girls. This years florals are bright and bold, with large floral patterns dominating the fashion scene. I couldn't resist including the little baby dress! My baby days are over but someone else may need it.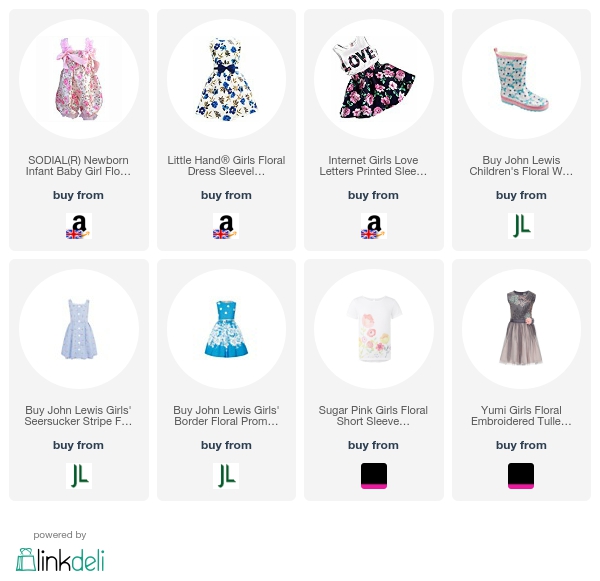 The Unicorn trend
I couldn't not mention unicorns in this blog post, they're always popular but especially so at the moment. They're on cakes, stationery, accessories, EVERYTHING! It's a good job I like them, I just hope they make some of these in my size. I just adore the girls range from George at Asda, I've included a couple of them here. I imagine we'll see them heavily featured for the next few years. It was my niece's 11th birthday recently and when I asked her what she wanted she said 'anything Unicorn.'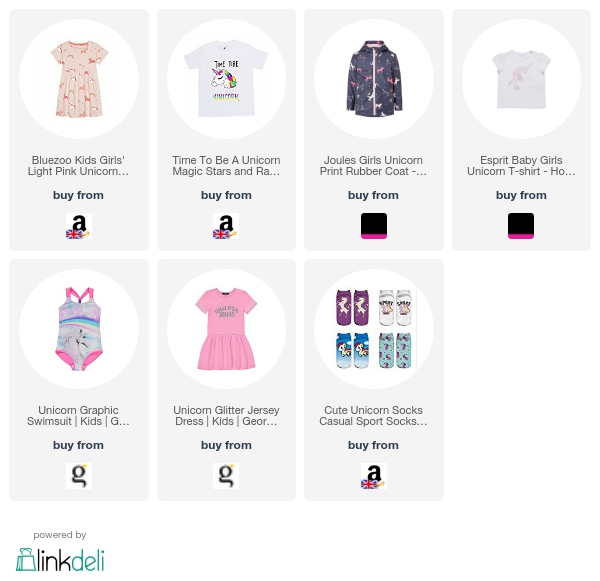 What do you think of my picks? There are so many gorgeous clothes out there for girls the boys fashion needs to catch up!
Disclosure: collaborative post. Contains affiliate links
This post may contain affiliate links. For more information, see our disclosure policy